Twitch Partner, YouTube Creator and
HiRez Community Streamer.
Currently immersed in , an open beta fantasy battle royale. You can play it FOR FREE, just head on over to Steam or click the logo below!
​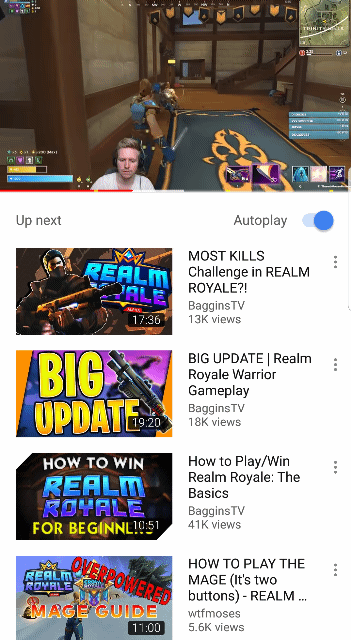 BAGGINS IS A 26 YEAR OLD HOBBIT WHO UNWITTINGLY STUMBLED OUT OF THE SHIRE AND INTO THE VIRTUAL REALM.
​
HE ALMOST EXCLUSIVELY PLAYS HIREZ STUDIO'S "REALM ROYALE" BUT IS PARTIAL TO PRETTY MUCH EVERY BATTLE ROYALE GOING. HE FIRST EMERGED IN THE OVERWATCH COMPETITIVE SCENE, AND IS ALSO KNOWN FOR HIS TIME PLAYING XAVIANT'S "THE CULLING."
​​​
YOU CAN FIND BAGGINS ON BOTH YOUTUBE AND TWITCH, WITH REGULAR VIDEO UPLOADS AND DAILY STREAMS. JOIN THE 'FOLLOWSHIP' AND GET INVOLVED!
​
THE LINKS TO ALL OF BAGGINS' SOCIALS ARE JUST BELOW.
Official BagginsTV merch, now
available in partnership with StreamElements!
​
​
​
​
​
​
​
​
Head to the official storefront here.